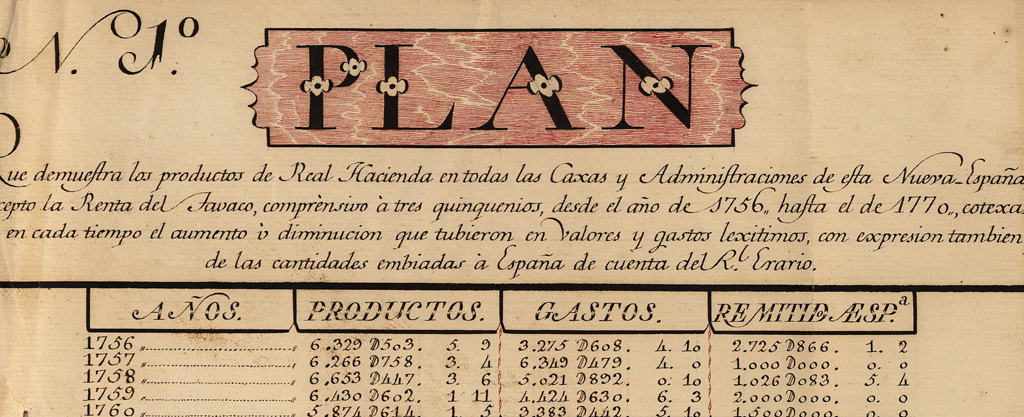 Description
This exhibition explores the localized consequences of the royal inspection, or visita general, administered by José de Gálvez in New Spain from 1765-1771. In an empire as vast and diverse as Spain's, visitas were valuable tools. On the one hand, they helped reinforce the authority of the king through detailed investigations of community life. At the same time, they demonstrated the king's vested interest in local justice and the common good. The procedure that the Inspector, or Visitador, followed was lengthy and complex. During his tenure, he investigated the functioning of political, economic, social, and even ecclesiastical institutions. Upon the completion of the visita, it was the responsibility of Gálvez to turn his notes, correspondence, and recommendations into a comprehensible summary report for the king. This exhibition provides an introduction to that process through an analysis of more than 30 documents from the Genaro Garcia Collection.
Date Range(s): 1765-1772
Country(ies): Mexico
Course Subject(s): Latin American Studies; Religious Studies; World Geography Studies; World History Studies
Topic(s): Catholic Church; Colonial Administration; Tobacco; Playing Cards; Mining Industry; Royal Inspections
Document Types: Manuscripts; Correspondence; Tables; Printed Materials
Language(s): Spanish; English
Links
Visit the Exhibition | Printable Version (English & Español)
Rights Statement
Creator(s): Brittany Erwin, Doctoral Candidate & LLILAS Benson Digital Scholarship Fellow (2020), Department of History
Date Created: 2020-08-03
Physical Repository: Benson Latin American Collection, University of Texas at Austin
The highlighted primary sources are in the public domain. Access to these materials is provided for educational and research use only.
The exhibition text is under a Creative Commons Attribution-NonCommercial-NoDerivs 3.0 Unported (CC BY-NC-ND 3.0). This license lets others copy and redistribute the material in any medium or format.

Bureaucracy on the Ground in Colonial Mexico: A Window into the Visita of 1765 (Exhibition)