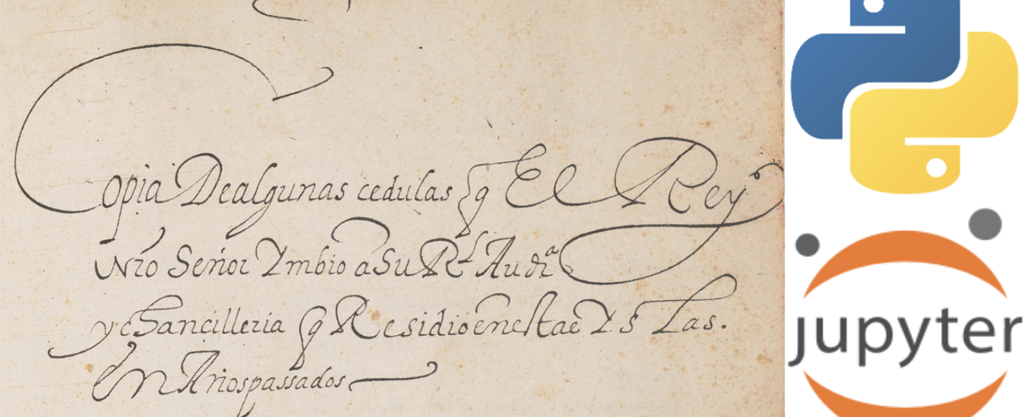 Description
This tutorial will show you how to use a Python open-source code to obtain and visualize descriptive statistics from a Spanish cedulario, or collection of royal decrees, from the early colonial Philippines (1565-1600). Any scholar or student interested in colonial Latin America's legal history could use it to analyze data sets created in Microsoft Excel built upon similar primary sources.
Grade Level(s): Undergraduate; Graduate & Professional
Course Subject(s): Digital Scholarship
Learning Objectives
Understand the basics of performing an statistical analysis using Python
Learn how to use Jupyter notebook and reutilize this source code to analyze similar data sets
Explore the fundamentals of data visualization
Explore the content of the Philippine cedulario located at the Benson Library
Downloads
Rights Statement
Creator(s): Abisai Perez, 2021 LLILAS Benson Digital Scholarship Fellow, Department of History
Date: 2021-06-23
This tutorial is under a Creative Commons Attribution-NonCommercial-ShareAlike 4.0 International Public License ("Public License"). This license lets others share, remix, tweak, and build upon the work non-commercially, as long as they credit the creators and license their new creations under the identical terms.
Performing Data Analysis of Spanish Colonial Law in the Philippines (Platform Tutorial)