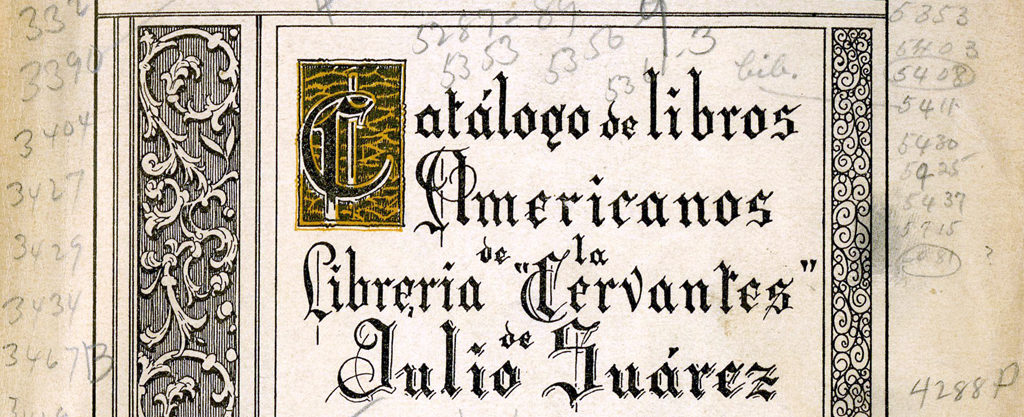 Description
This digital resource is on the personal papers and library collection of Simón S. Lucuix, an Uruguayan educator, politician, and bibliophile active in the early to mid-twentieth century. The materials highlight Lucuix's interest in a broad range of subjects and penchant for collecting books, as well as his academic and professional accomplishments. The collection contains correspondence, writings by Lucuix and others, collected newspaper clippings and book excerpts, and book catalogs.
Date Range(s): 1916-1960; undated
Country(ies): Uruguay; Brazil; Argentina
Course Subject(s): World Geography Studies; Latin American Studies; Spanish
Topic(s): Literature; Politics
Document Types: Photographs; Writings; Flyers; Letters; Book Catalogs
Languages: Spanish; English; Portuguese
Links
Rights Statement
Creator(s): Annie Daubert, Undergraduate Special Collections Intern,
Date Created: 2018-04
Physical Repository: Benson Latin American Collection, University of Texas at Austin
This exhibition and highlighted primary sources are copyrighted. Access to these materials is provided for educational and research use only.

Simón Lucuix: Writer, Professor, and Bibliophile (Exhibition)