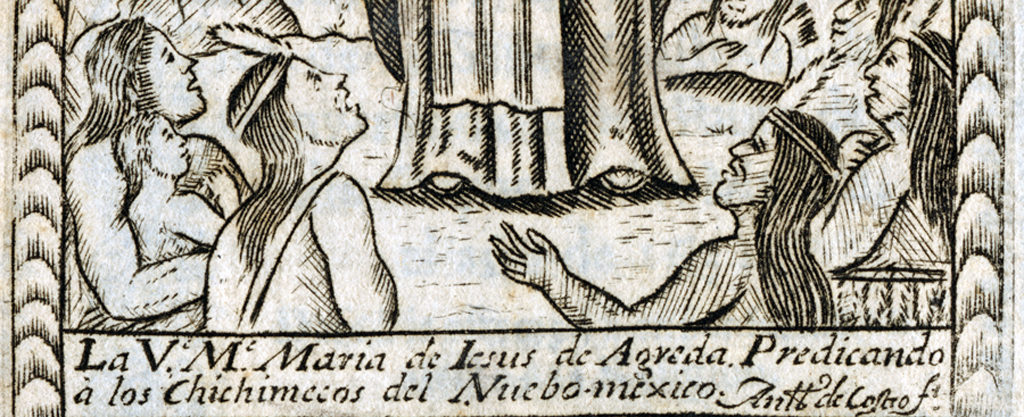 Goals
Define the different goals & audiences for DH projects
Expose students to a diverse set of web-based digital humanities tools
Description
Subject(s): Digital Humanities, Borderlands
Grade level(s): Undergraduate
Course(s):
Time period(s):
Through an experiential learning format, this 6-week plan is divided in three segments, each corresponding to the steps of the development of a digital project: theory, design and building of digital product, and public outreach. It has been designed to incorporate digital praxis into your courses, and move from theory to praxis.
Students begin with readings that focus on the general notions of digital scholarship: digital methods for humanities research, collaboration, digital publication, etc. The essays open up the conversation to (re)consider the purpose of the activity in regards to building knowledge and to imagine their roles as makers of digital objects. During this phase, students will gain a theoretical background of digital humanities while they learn how to assess digital projects in order to procure a better understanding of the tools later on used for experiential learning.
In this manner, the course moves onto the design and implementation of a digital analysis and interactive visualization of a textual or visual resource of their choice and/or building on previous research carried out during the semester (in this case, students explore the Benson's Rare Books holdings related to the course topic). Students will acquire and practice rigorous research skills including analysis of primary sources, contextualization with other scholarly resources, and interpretation utilizing theoretical approaches related to digital literacies. The course culminates with a public exhibition of research findings geared toward a general public and presented using digital tools.
Generally, this 6-week plan is implemented in the second part of the semester. Thus, the instructor of the course should have done preparatory work beforehand. This includes the curation of primary sources or the implementation of assignments that ask students to find primary sources of their interest as well as learning how to use the tool of their choice.
Supporting Questions
Summative Activities
Downloads
There are 4 versions of this unit, each designed around a particular DH tool. The lesson plans can be used by themselves or in in conjunction with each other.
PDF – Network Visualization Tool
Indigenous Borderlands (Unit)